May 2017, Creative Materials, Inc., a leading manufacturer of custom-formulated electrically conductive inks, coatings and adhesives, is displaying our product line and capabilities at FLEX2017 in Monterey California, June 19-22, 2017 at booth 2013
The FLEX2017 conference is dedicated to flexible hybrid electronics, and aims to advance technical and business interests in flexible, printed, and hybrid electronics and their applications.
Creative Materials announces our new Brilliant Conductive Inks. Products include 126-29FG, 126-29FO and 126-29FR (green, orange, and red conductive fluorescent inks). These new coatings enable the ability for improved functionality and highly customized development in printed electronics. They also feature a high degree of flexibility and durability on a variety of films and fabrics, while offering modest conductivity.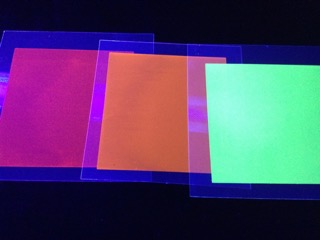 Creative Materials provides products and services needed to advance printed electronics and wearable technology to meet growing customer demands for particular functional conductive coatings.
Creative Materials is ISO 9001 and ISO 14001 certified. The company has been in business for 30 years and has extensive experience in the adhesive, ink and coating industry. The combination of technical expertise, and nimble prototype capabilities provides the reduction of time-to-market for new products.
Visit Creative Materials at Booth 2013. Please call us at 1-800.560.5667, or email us at info@creativematerials.com, to discuss your specific application needs. We look forward to meeting you!
The Flex2017 The Flex Conference is the best flexible hybrid electronics FHE event in the industry – guaranteed to advance your technical and business interests in flexible, printed, hybrid electronics and their applications.